Now for the decorative glass production, Ginde Glass use multi-technology to create a special design to make different design and color to make the building more beautiful.
Step 1. Ginde Glass  make acid etched on the auto grade float glass to create a frosted finish. This makes the glass pass through light.
Step 2 We make the UV ice flower design by screen printing UV ink to form different color and custom design. Ice flower design color available: purple, bronze, pink, green, blue, champagne, silver, red, yellow. Client to choose the design color same as their building color. In Iraq market, the golden yellow color is very popular because their building is popular in golden color also.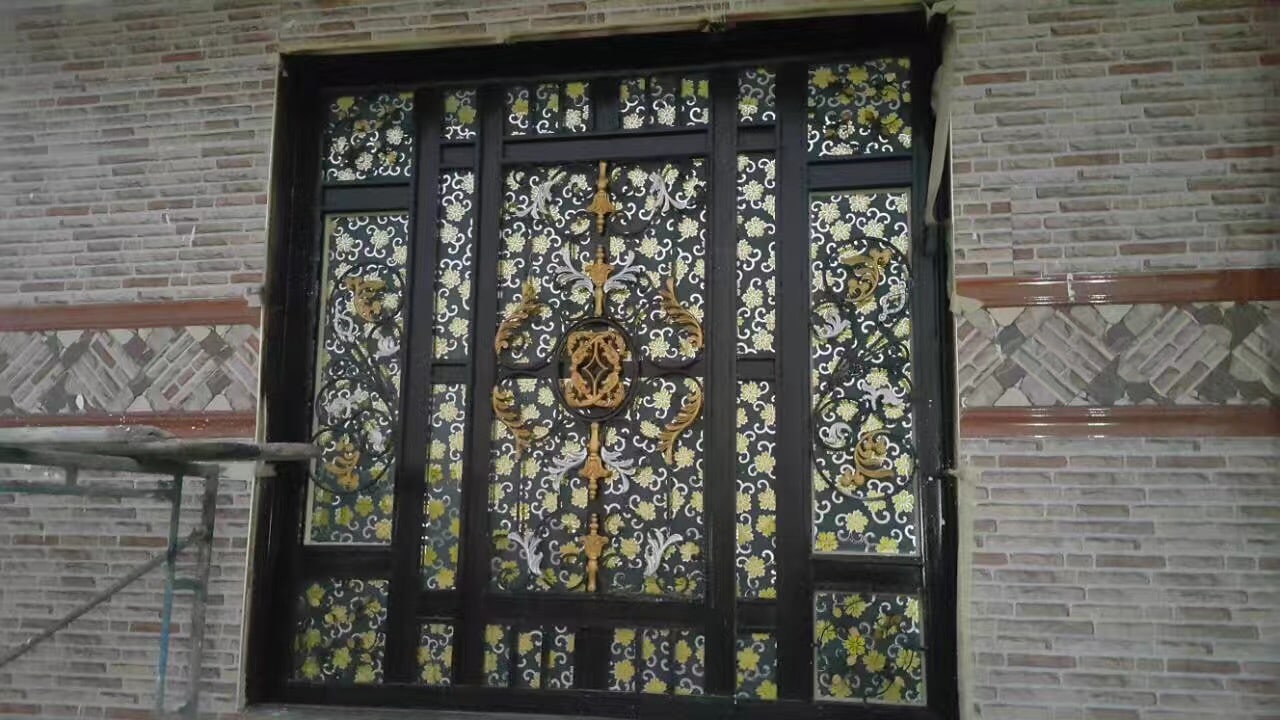 Step 3 Titanium coated on the UV ice flower design back side. This titanium coated film has three functions, 1. reflect light. 2. energy saving. 3. protect the UV ice flower design film.
Step 4. Sometimes, if client need, we will also make a clear waterproof protective film on the back side of the glass. This film can protect the UV ice flower design film from high humid temperature.
This acid etched titanium coated ice flower glass has following features:
Acid frosted finish
Reflect light and shining under sun shining
UV ice flower film is rich in color and never fade out.
Cheap in price and available for bulk quantity production
Now Ginde Glass  has deveop about 70 designs in acid etched titanium coated ice flower glass. For the design catalog, pls check our website and contact us for 24 hours services +86 13931911140.