Non-glare/Anti-Reflective Glass Detail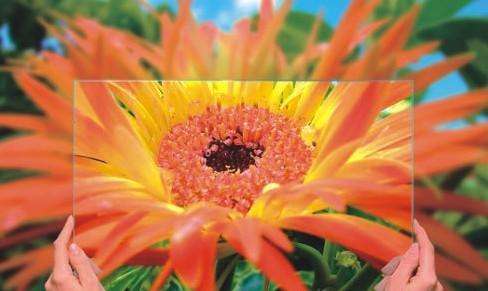 Non-Glare Glass is made of float glass treated with an anti-glare process on one side, reflecting a maximum of about 3% of the light back, used for the higher quality work and it is generally used by the "High Street/Gallery" Framers.
Anti-glare glass breaks up incident light reflected images, allowing the user to focus on the display image versus the reflected images. Unlike anti-reflective (AR) coated or untreated surfaces, anti-glare etched glass does not become highly reflective as a result of oily fingerprints.
Traditionally, used in picture framing. It is still popular today due to its low cost for simple framing with the intention to protect the content within the frame only.
Ginde Glass Technologies anti-glare glass is manufactured by a controlled acid etch process yielding uniform diffused surfaces for anti-glare, high resolution, anti-Newton ring applications.
Varying levels of diffusion specified as gloss yield different levels of reduced glare. A lower gloss reading denotes a more diffuse panel. The more diffuse the panel surface, the more glare reduction it provides. However, an inverse relationship exists between the degree of diffusion and the panel's resolution.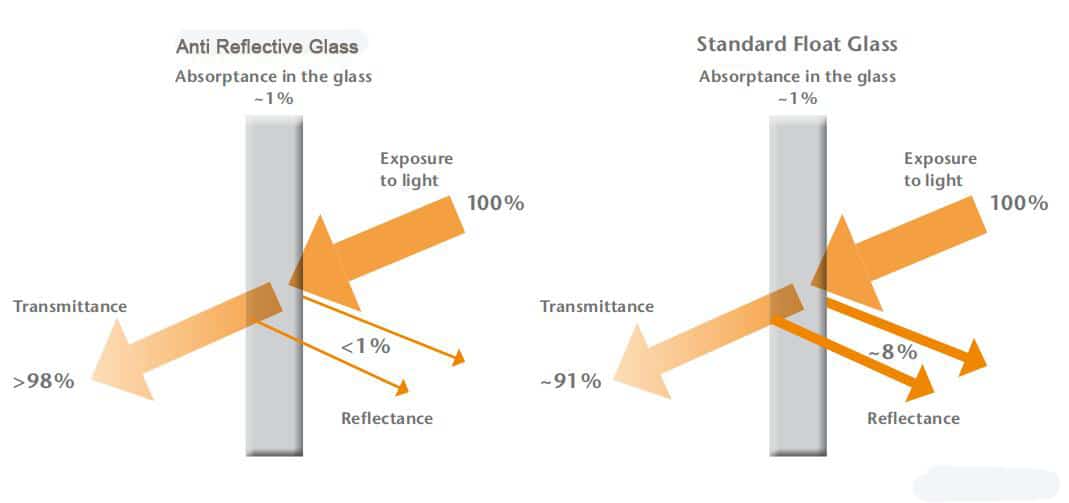 Non-glare/Anti-Reflective Glass Features
Glare Reduction
High Resolution
Superior Durability
Anti-Newton Ring

Giving light transmission characteristics of up to 98%,obtain maximum product visibility and transparency

Offers state-of-the-art technical solutions
Cancel eyestrain ,keep eyes in good health
Deep processing ,tempered ,curved, laminated ,double glazing ,silk-screen printing etc

The individual colours in your print or photo can easily look dull if you frame them behind window glass. This is because not enough light can penetrate through for you to see them properly.
Design Glass Applications
Monitor Face Plates and 

Electronic Displays

Medical Instruments
Video Game Screens
Touch Panels
LED Displays
Outdoor Electronic Monitors & Systems
TV Screens
Advertisement Screens

Display Cabinet

Photo Frames
LED,DLP, LCD,PTV,CRT,PDP Screen
Electronic Instrument
Packing And Loading
Contact
Mobile: +86 13931911140
Phone: +319 8991018
Fax: +319 8991018
Email: 13931911140@qq.com
Whatsapp: +86 13931911140
Skype: gindeglass
Wechat : +86 13931911140
QQ:1211343905