In the industrial work, Arc welding, gas welding, and electric welding are the main work for production. During Welding, there are many dangers.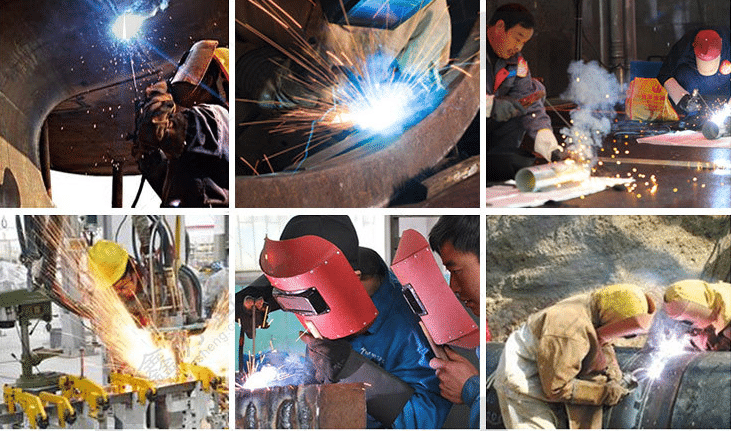 Impact dangers: heat, dust, impact, or some chemicals;
Non-impact dangers: radiant energy, eye strain, and fatigue.
So the Welding Faceshield/Helmet and Goggles are necessary for the worker. How to choose the welding faceshield/helmet and goggles glass lens filter cover?
For the impact dangerous to choose the clear welding glass
This clear welding glass is used as a safety glass to protect the impact dangerous from injuring welder. And this clear welding glass can also guard against flying particles and splashes.
Welding glass clear is made of 2mm auto grade clear float glass. Ginde glass can cut standard size 50*108mm for the client. And we also accept custom size.
For the non-impact danger: radiant energy, eye strain, and fatigue
There are many occupational hazards for welder if their eyes are not protected probably, the risk of irritation from gasses and fumes can cause blindness. Ultraviolet and Infrared Light and radiation waves can cause serious, long-lasting damage. So it should choose the right Welding Shades glass. There are welding shades glass 7#, 8#, 9#, 10#, 11#, 12#. As the no increase, the color becomes dark. Shades Glass thickness from 2.8~3mm, Size 105*50、108*50、100*50、110*50、108*80、110*90、108*83mm.
| | |
| --- | --- |
| Welding Shades No | Welding Output Current(A) |
| Shade 7#,8#,9# | 35-75A |
| Shade 10#,11# | 75-200A |
| Shade 12#,13# | 200A-400A |
| Shade 14# | above 400A |